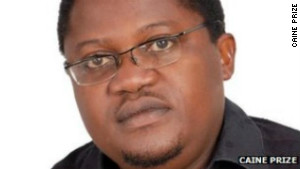 Nigeria's Rotimi Babatunde has won the 2012 Caine Prize for African Writing for his short story Bombay's Republic.
His story follows a Nigeria soldier fighting in Burma campaign of World War II and returning home as a veteran with a strong sense of new opportunities.
Speaking at the celebratory dinner in Oxford on Monday evening, Bernardine Evaristo, the chair of the judges, described Babatunde's work as "ambitious, darkly humorous and in soaring, scorching prose exposes the exploitative nature of the colonial project and the psychology of Independence."
Rotimi Babatunde's fiction and poems have been published in Africa, Europe and America. He is a winner of the Meridian Tragic Love Story Competition and was awarded the Cyprian Ekwensi Prize for Short Stories by the Abuja Writers Forum.